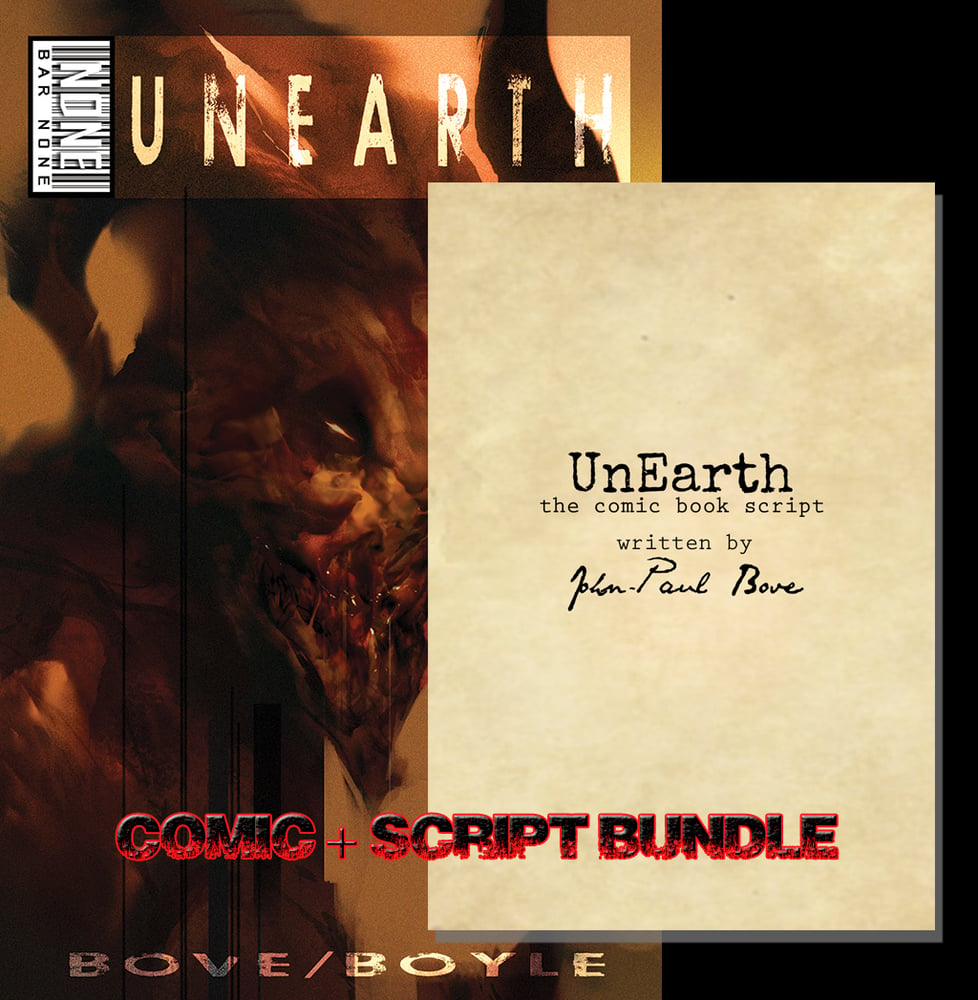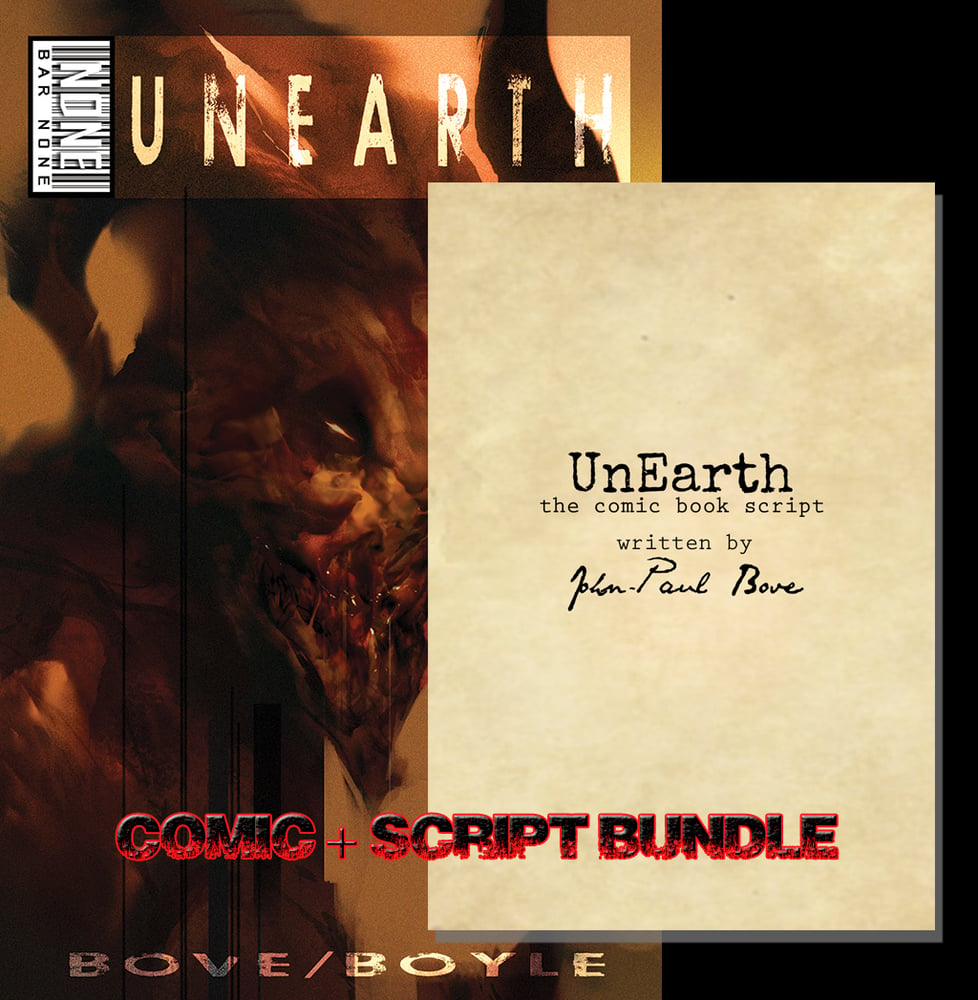 UnEarth One Shot (Comic Book and Script Book)
£5.00
In addition to the comic book this also comes with the complete script of the book. The script is printed on parchment style paper and contains all the panel descriptions and information given to the artist prior to any adjustments in the comic itself.
COMIC DESCRIPTION
A group of archaeologists dig deep into a long extinct volcano they discover more than they bargained for. Some things buried should never be unearthed...
From writer and colourist John-Paul Bove (Teenage Mutant Turtles, Transformers, Judge Dredd) and Artist Conor Boyle (Crossed) comes an unsettling journey into the heart of darkness.
Featuring a cover painted by Ben Oliver (Marvel and DC comics)
28 PAGES NO ADS SUITABLE FOR MATURE READERS ONLY